The Tubman Talks is pleased to present José C. Curto and his talk, "The first 24: Trajectories of enslaved Africans liberated by the Anglo-Portuguese Mixed Commission at Luanda, 1844-1858" on Thursday, February 5, 2015, from 2:30pm to 4:30pm in Room 314, York Lanes, York University, Keele Campus.
The post-1808 British efforts to abolish the trans-Atlantic slave trade led to the creation of a variety of mixed commissions throughout the Atlantic World. One of the last to be established was in Luanda in 1844. Operating until the early 1870s, this mixed commission "liberated" less than 150 captives throughout its existence. In this talk, Curto examines the first 24 individuals liberated through this institution. Every quarter, the curators of Luanda's mixed commission reported on the state or condition of those under its tutelage. By following these reports, we gain important insights into the life trajectories of the "liberated," including the often contorted occurrences in their daily lives and the violence associated with attempts to regain their unfettered freedom. This talk shows that the so-called transition from slavery to freedom was hardly linear: indeed, freedom was a legal state difficult to achieve, with many contingencies emerging along the way.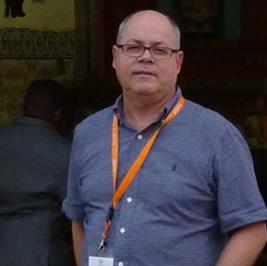 José C. Curto is Associate Professor in History at York University. A member of the Harriet Tubman Institute for Research on Africa and its Diasporas, he specializes on the alcohol-slave trades in the historical demography of, and slavery in Angola. Professor Curto has published some 40 journal articles and book chapters on these topics, co-edited three volumes, and authored two monographs, including Enslaving Spirits: The Portuguese-Brazilian Alcohol Trade at Luanda and its Hinterland, c. 1550-1830 (Brill Academic Publishers). Co-editor of African Economic History from 2007 to 2013 and President of the Canadian Association of African Studies during 2009-2010, he is currently writing a monograph on the port town of Benguela, a major supplier of the Atlantic slave trade.