Dr. Megan Lowthers  will present,"Migrant Sex Work, Mobile Phone Use, and Gender in Kenya's Age of M-Pesa"on Thursday, March 31, 2016, at the Harriet Tubman Institute from 2:30-4:00 p.m.
Abstract: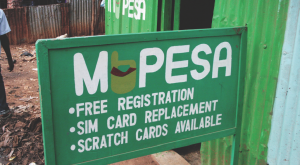 This talk examines the rise of the mobile phone and the mobile money transfer system known as M-Pesa in sexual-economic exchanges, and their impact on the gendered roles and relationships of migrant female sex workers from Kenya. Drawing on feminist ethnography and migration stories, critical roles and relationships often overlooked in sex work research are documented, including sociality, kinship, and intimacy. This talk contributes to gendered and feminist analyses of ICTs, while also pointing to the importance of examining mobile phone technology in order to grasp new cultural understandings of sexual commerce and critical readings of the sex work as work debate in Africa.
Bio:
Megan Lowthers is a SSHRC Postdoctoral Fellow in the Centre for Refugee Studies at York University. She received a BA with honours in Social Anthropology and International Development Studies from Dalhousie University (2007), an MA in Public Anthropology from the University of Guelph (2010) and a PhD in Anthropology and Migration and Ethnic Relations from the University of Western Ontario (2015). Megan's research focuses on different types of sexual-economic exchange, gender, and migration patterns across West and East Africa. Her current postdoctoral project is entitled, "Sex Workers' Experiences of Displacement, Human Rights, and ICTs in Kenya's IDP Camps," which examines sex work in forced migration and post-conflict settings amid Africa's mobile phone boom.