Dr. Vanessa Oliveira will present a paper entitled, "Protecting their Wealth: Female Self-Endowment in 19th Century Luanda"on 28 April 2016 at the Harriet Tubman Institute from 2:30-4:00.
Bio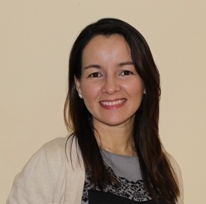 Vanessa S. Oliveira received her Ph.D from York University and holds a Post-Doctoral Fellowship from the Social Sciences and Humanities Research Council of Canada at the University of Toronto. Her thesis, "The Donas of Luanda, c. 1770-1867: From Atlantic Slave Trading to 'Legitimate' Commerce," focuses on women traders in the Portuguese colony of Angola. Dr. Oliveira has published articles in History in Africa, Portuguese Studies Review, African Economic History, Revista Vestígios and Revista do Instituto Histórico e Geografico de Sergipe as well as book chapters in edited volumes in Brazil and Portugal. She is the co-editor of Slavery, Memory and Citizenship (Trenton: Africa World Press, 2016) with Paul E. Lovejoy.
Abstract
The accounts foreign observers left behind contributed to perpetuate the image of African women as "beasts of burden" whose work was restricted to agriculture and household chores. In these accounts African women were also described as dispossessed. Nevertheless, documentation produced by the colonial bureaucracy in Luanda, the capital of the Portuguese colony of Angola, demonstrates that African and Luso-African women engaged in trade activities and were able to accumulate wealth including luxury goods, enslaved individuals, land, real estate and vessels. Their wealth as well as knowledge of local cultures and commercial networks turned them into attractive partners to expatriate men in search of quick enrichment through the trade in captives and "legitimate" items. This paper explores the strategies used by women in nineteenth century Luanda to protect their wealth upon marriage with incoming males. Luso-African females drew upon all of the benefits conferred on them by Portuguese legal codes to protect the assets they had accumulated prior to matrimony from becoming part of the couple's estate. Instances of self-endowment show the agency of African women in confronting a male dominated society.