Dr. Ciann L. Wilson will give a talk entitled, "Building Black and Indigenous Alliances for Health and Wellbeing" on 5 January 2017 at the Harriet Tubman Institute from 2:30-4:30 p.m.
Abstract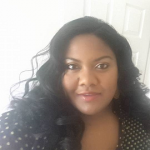 This presentation begins by contextualizing the history of relationships between African diasporic and Indigenous peoples in the Americas within the Euro-western colonial project. Forced together through the appropriation of land and slavery, the relationships between Indigenous and African diasporic people is complex. Euro-western ideas of racial formation, theological and biological determinism prescribed the subordination of these communities to the status of animalized beings. The results of these similar and yet different forms of colonialism have left African diasporic and Indigenous peoples at risk for poor indicators of health and wellbeing such as HIV prevalence. However, these communities have exhibited tremendous resilience and strength, often leaning upon each other in different ways to navigate and survive white settler society. Tracing the potential for solidarity building in critical resistance movements within and between Indigenous and Black communities, both historically (such as the people power movements of the '60s and '70s) and contemporarily (such as the Idle No More and Black Lives Matter movements), this presentation posits that such alliances are integral for defeating white supremacy; reaffirm Indigenous and African diasporic humanism, health and wellbeing, freedom and possible futures. 
Biography

Dr. Ciann Wilson is an Assistant Professor in Community Psychology at Laurier. As a result of her lived experience as a racialized woman, her research interests include HIV/AIDS and sexual health research; qualitative, community-based, and Indigenous research approaches; African diasporic and Indigenous community health and wellbeing; and critical race, class and anti-colonial theories.