Dr. Carl E. James will present a paper entitled, "The Alchemy of Sport and the Role of Media in the Education of Black Youth", on January 19, 2017 at the Harriet Tubman Institute from 2:30 – 4:30.
Abstract
In this talk, which uses media representations, Carl James explores the role of media in helping to shape the athletic life interests and educational trajectory of young Black male students. He argues that sports offer students many skills such as discipline, hard work, determination, independence, self-confidence, self-esteem, working collegially and collaboratively, how to deal with losing, and how to live up to expectations. But in a society where race operates to mediate the educational, career, social, employment and economic outcomes of individuals, these acknowledged and well-posited benefits are not likely to operate in the same way for Black young men as they do for white young men. Accordingly, James argues, that the potential and possibilities that sports offer Black youth must be read in the context of the persistent inequities sustained through racialization, racism and discrimination that exist in society.
Bio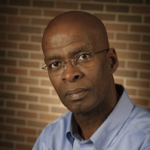 Dr. Carl E. James is the Jean Augustine Chair in Education, Community & Diaspora. He teaches in the Faculty of Education and in the Graduate Program in Sociology. He has researched and written on the schooling, education, employment, athletic and career experiences, performance, and achievements of Black youth. A former youth worker, he holds a PhD in Sociology. His work concerns issues of equity and social justice, particularly in relation to access and inclusivity at all levels of schooling and education for marginalized and racialized youth.