Mary Leigh Morbey, Maureen Senoga, Michelle Sengara and Mary Pat O'Meara will present a paper entitled, "Institutional and Community Partnerships: Representing Ugandan Heritage Ethnic and Memorial Sites through a Social Media Project", on February 16, 2017 at the Harriet Tubman Institute from 2:30 – 4:30.
Abstract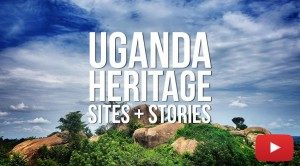 This research project, a partnership between the Uganda National Museum, in Kampala and York University, in Toronto, addresses the conceptualization and development of Web 2.0/3.0 (Hussain, 2013) social media architectures of participation for the museum in Kampala. Thus far, the research partnership has collected data through digital captures (YouTube), Facebook reflections, and a series of oral interviews at ten Ugandan heritage tribal and memorial sites: the project plans to digitally document all 100 heritage sites. The project's overall research objective is to document the heritage sites through oral interviews that capture the oral culture and untold stories of people who have lived their lives in the shadows of these sites. This heritage is at risk of perishing given the changing geography of the sites and the aging community members who surround them. The research team continues work on the question of how a Global South national museum envisions contemporary and culturally relevant participatory Web 2.0/3.0 social media architectures with meaningful interfaces, for the (re)representation of cultural heritage both tangible and as represented through oral storytelling. Information communications technology, and particularly Web 2.0/3.0 innovations, holds the potential to change and enhance how a museum presents itself and the culture it embodies (Bowers, 2000, 2006; Lessig, 2008; Marcus, 2002, 2006; Morbey, 2006, 2009; Morbey, Villamor, Senoga, & Griffith, 2012; Parekh, 2000). Community and institutional involvement will ensure the sustainability of this project.
Bio
Mary Leigh Morbey: Professor of Education in the Faculty of Education at York University, Morbey also is the Associate Co-Chair of the York Institute for Research on Digital Learning. She leads the Canadian research team component of the Uganda Heritage Sites Project working in collaboration with the Uganda team located in Kampala.

Maureen Muwanga Senoga: PhD graduate from York University, Senoga is a Ugandan Art Educator in the Faculty of Vocational Studies at Kyambogo University, Kampala-Uganda; and Researcher and Coordinator of the Uganda Heritage Sites Project since its inception.
Michelle Sengara: As founder of the Alina Group, Sengara is an educational consultant whose experience across four continents has inspired her to see instructional design as the development of meaningful and lifelong learning communities. Through her doctoral work in educational technologies, receiving her PhD from the York University Faculty of Education, she explored the design of blended online curricular models that cultivate community. Her work, as part of an agile design thinking team at York University, has led to institutional innovations at levels of staff training and student support.