Anna St. Onge, Stacy Allison-Cassin, Andrea Kosavic, and Mona Elayyan will give a talk entitled "Sustainability and the digital ecosystem: best practices for the digital humanist' on 16 March 2017 at the Harriet Tubman Institute from  2:30-4:30 p.m.
Abstract
The Digital Humanities has been characterized as an "array of convergent practices" rather than a unified field and can be found at the intersection of a number of humanities disciplines. It may involve the use of digital methods, digital making and the critique of "the digital." . The affordances of advanced infrastructure, tools, and methodologies that we recognize as digital in nature lean heavily on practices that affirm core library values such as sustainability and preservation and are grounded in clear understandings of the rights landscape (copyright, intellectual property, traditional knowledge, moral rights, privacy and other forms of claim). The need for care in choice of tools, platforms and methodologies, and awareness of best practices for managing digitization projects will be discussed. This talk will apply a case study approach, following the lifecycle of a digital object to demonstrate how interoperable metadata and sustainable data management practices are at the centre of a successful digital humanities project.
Biographies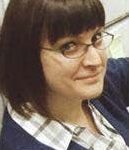 Anna St.Onge is an archivist with York University Libraries. She holds a B.A. in History and Celtic Studies from the University of Toronto, and a Master of Information Studies degree from the University of Toronto with a specialization in Archival Studies and Book History & Print Culture. She is the previous chair of Archeion (a web-based repository of the province of Ontario's archival descriptions and virtual exhibits) and has published on preserving online controversies as well as the archival legacies of Dutch spiritual writer Henri Nouwen, Canadian writer Sheila Watson and the Portuguese community in Canada.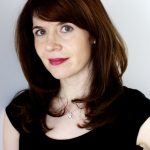 Andrea Kosavic is serving as Interim Associate University Librarian for Digital Services. She has an information systems background from her studies at the University of Toronto, and has worked in the area of digitization and digital collections for over 15 years. At York, her support of digital projects has focused on scholarly communications initiatives including the York Digital Journals publishing support program and the YorkSpace institutional repository. Andrea is a PhD candidate with the York and Ryerson University joint program in Communications and Culture.
Mona Elayyan is currently the Liaison Librarian for English and Environmental Studies, replacing two sabbaticals. She has an Information Science degree with a focus on Digital Humanities from the University of Toronto. Previously, Mona worked as an Instructional Technology Support Assistant at the University of Toronto Mississauga Library and an Online Learning Module Developer at the University of Toronto Scarborough Library where created and integrated e-learning modules into Learning management systems and researched and presented workshops on various digital software like textual analysis, mapping, bibliographic management and visualization tools.
Stacy Allison-Cassin holds the W.P. Scott Chair in E-Librarianship at York University where she is working on a project on the Yorkville and Mariposa Music Festival scenes. She is also currently writing a dissertation on the topic of Arcade Fire, Indie Rock and ideas of love.