Dr. Alia Somani will give a paper entitled, "Troubling Nostalgia: Reading the "Untold Stories" of Indians in Africa" on 23 March 2017 at the Harriet Tubman Institute from 2:30-4:30.
Abstract
This paper considers two literary texts that attempt to resurrect the often-overlooked histories of Indians in Africa: M.G. Vassanji's Uhuru Street and Tasneem Jamal's Where the Air Is Sweet. While Vassanji focuses on a community of Indian shopkeepers in Tanzania and examines their lives from the colonial period to the post-independence era, Jamal narrativizes the experiences of Indians who were expelled from Uganda in 1972 by President Idi Amin. For writers like Vassanji and Jamal, who are looking back at "lost homelands" from which they themselves have been displaced, there is a danger of reconstructing the past through the safe and comforting lens of nostalgia, of returning to "the good old days." But this is precisely why both of these writers are interesting: in their fictional accounts, they avoid the seductive lures of nostalgic memory. With their use of descriptive detail, both Vassanji and Jamal depart from romanticized representations of "home" and instead engage with the past in a way that is not only more productive and but also more honest. Dr. Somani reflects on how these works resonate with her recent trip to East Africa where the nostalgic perspectives with which she began the journey were inconsistent with what she saw and the narratives she heard. The expectations of "home" were shaken by the very lived realities and historical complexities encountered. Thus, this paper moves between literary fictions and a personal narrative of return in order to grapple with the complex histories of Indians in Africa and to consider the dangers of nostalgia itself.
Bio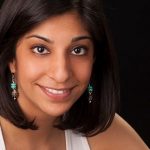 Alia Somani is a professor of English and Postcolonial literatures at Sheridan College. She holds a PhD from the University of Western Ontario. Her current research project, which began as her doctoral dissertation and was funded by SSHRC and the Shastri Indo-Canadian Institute, considers two events in Canada's past that symbolize the exclusion of racialized minorities from the nation: the 1914 Komagata Maru incident and the 1985 Air India bombing. Alia's publications have appeared in various journals including South Asian Diaspora, Postcolonial Text, and Studies in Canadian Literature. In addition to her academic work, Alia has written and directed her own play.