The Tubman Institute organizes and hosts a series of activities and events as part of our research mandate and our outreach agenda. Some activities, such as the Tubman Seminar/Speaker Series, are held on a regular basis throughout the academic year, while others, such as the Performing Diaspora, are organised on an annual basis. Other events are initiated on a one-off basis, although they sometimes evolve into regular activities.
If you wish to initiate or help organize an event, please email us at tubman@yorku.ca.
For more information about our activities, please see the links below.
News and Information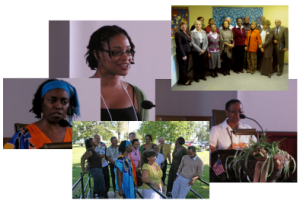 Tubman Summer Programme for Students