Dr. Vermonja R. Alston will present a paper entitled, "Afropolitanism and the Literary and Popular Imagination."
Abstract: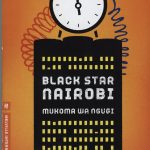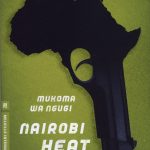 In the social sciences, the concept of cosmopolitanism has come under increasing criticism as a mask for globalization, neo-colonialism, or a shape shifting, multiculturalism. Despite those negative connotations, Anthony Kwame Appiah, in Cosmopolitanism: Ethics in a World of Strangers, salvages the term, meaning "citizen of the cosmos," with its ancient roots in the Cynics of the fourth century BCE, as a rubric for reading African cultural production. For Appiah, cosmopolitanism acknowledges that we have obligations and responsibilities to others to whom we are not related by kin, kind, or nation, but also that we have differences and that we can learn from our differences. If cosmopolitanism challenges us to think beyond tradition and nation, how then afropolitanism distinguish itself from cosmopolitanism? Coined by Taiye Selasi in her 2005 essay "Bye-Bye Babar," Afropolitans are the "newest generation of African emigrants." "There is at least one place on The African Continent to which we tie our sense of self: be it a nation-state (Ethiopia), a city (Ibadan), or an auntie's kitchen. Then there's the G8 city or two (or three) that we know like the backs of our hands, and the various institutions that know us for our famed focus. We are Afropolitans: not citizens, but Africans of the world." Although social, political, and cultural theorists have not wholly embraced the commodification of the term, Afropolitanism is a useful interpretive lens through which we read and view contemporary African literary and popular culture. In this paper, I provide a brief overview of writers and artists whose work might productively be understood as Afropolitan before focusing on the poetry and crime fiction of Mukoma wa Ngugi, the United States born and Kenya raised son of the world-reknowned anti-colonial African writer and Nobel finalist, Ngugi wa Thiong'o.
Bio:
Vermonja R. Alston is associate professor in the departments of Humanities and English at York University. She came to York University in 2004 as a postcolonialist with a specialization in Caribbean literature and visual culture, after two years at Middlebury College in Middlebury, Vermont. Professor Alston earned a doctorate in Comparative Cultural and Literary Studies from the University of Arizona in 2004, a Master of Liberal Arts degree from the University of Pennsylvania in 1997, a Juris Doctor degree from Boston University in 1982, and an AB in Cognitive Psychology from Brown University in 1978. Although Professor Alston has taught a wide variety of courses from Postcolonial and Diaspora Literature to Indigenous Cinema and Critical Theory, her research interest and publications theorizes cosmopolitanism in literary and cultural production from the African Diaspora. Most recently, Professor Alston has embarked on the study of Afropolitanism as represented in the literary and visual culture of African and African descended writers and artists. The title of her presentation, "Afropolitanism in the Literary and Popular Imagination," is from her work in progress.