Abstract
Can history be taught in a computer lab?  In 2016-17, York University launched its first course in digital history. This presentation will review and analyze this pilot course. This course provides students with an introduction to key digital technologies used in historical scholarship, public history, and history education. Students are asked to debate and discuss issues, theory, and themes in digital humanities. They are also given the opportunity to engage with these technologies through applied lab exercises. The course is experimental and requires thoughtful reflection and analysis after its first run. What aspects of the course were effective? What other ways could we structure methodology courses? How prepared are history majors for a course in digital history?
  Bio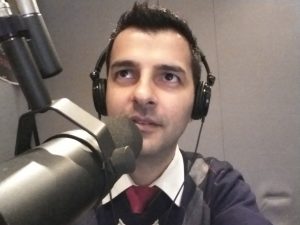 Sean Kheraj is an associate professor in the Department of History at York University. His research focuses on Canadian environmental and energy history. He teaches HIST 4085 Digital History. For more info, visit
http://seankheraj.com
.